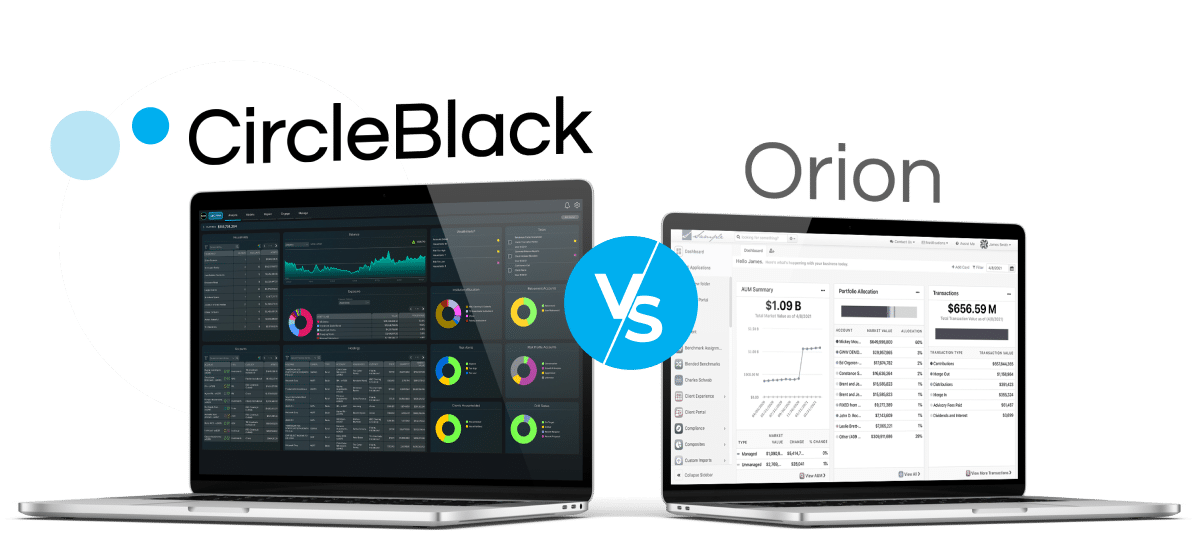 At CircleBlack, we believe an all-in-one platform should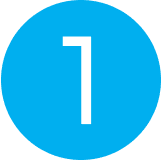 Provide the core capabilities to run your practice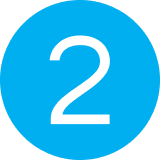 Work seamlessly with the tools you already use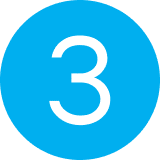 Deliver an outstanding client experience
We also know that most platforms don't live up to this promise
Common
frustrations

we've heard include
Outdated user experience that is difficult to learn
Includes too many capabilities you don't use or need
Required to pay for excessive bundled functionality
Limited integration options that leave a lot to be desired
Client experience that underwhelms your investors
Which can
negatively impact

your business
Spend too much time navigating an unintuitive platform
Key info sits across multiple tools, slowing decision making
Poor client experience that hurts your credibility
Overpay for capabilities you don't use or need
CircleBlack is different, offering advisors an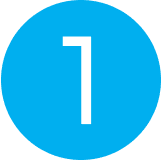 Core capabilities to run your practice
Report on custodial and held-away accounts in only a few clicks
Rebalance using models, sleeves, tax tools, & cash management
Bill & collect fees using your preferred calculation method & interval
Share documents & insights with clients easily & securely
Surface actionable insights from a configurable advisor dashboard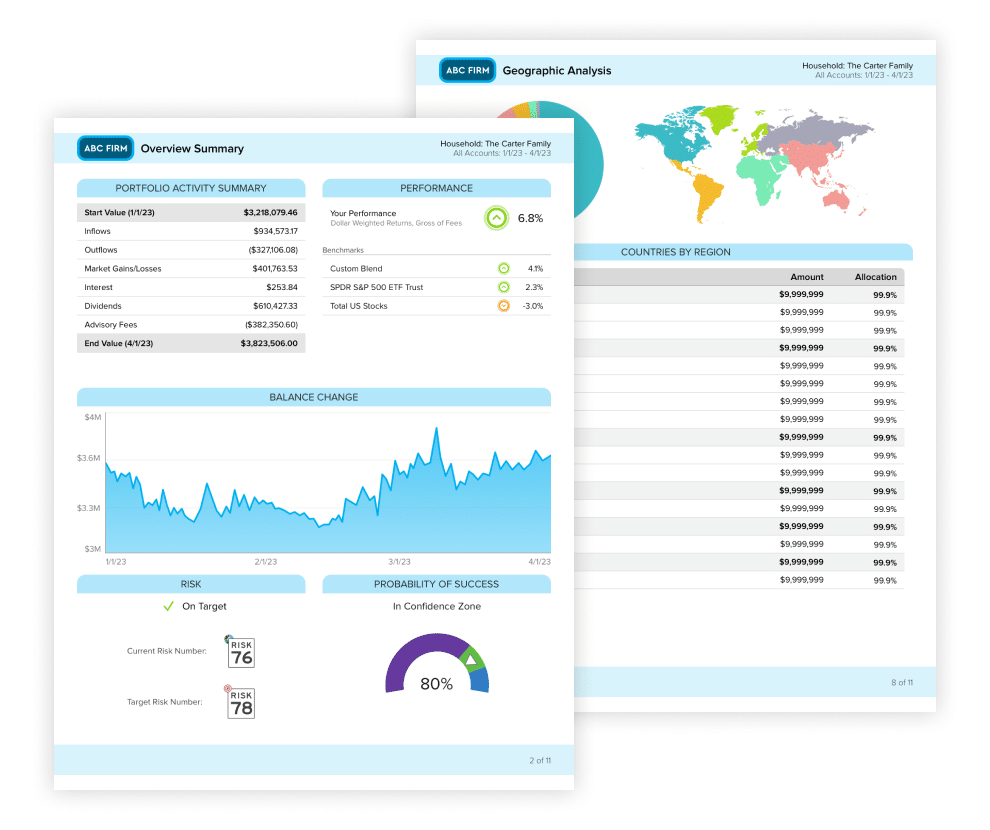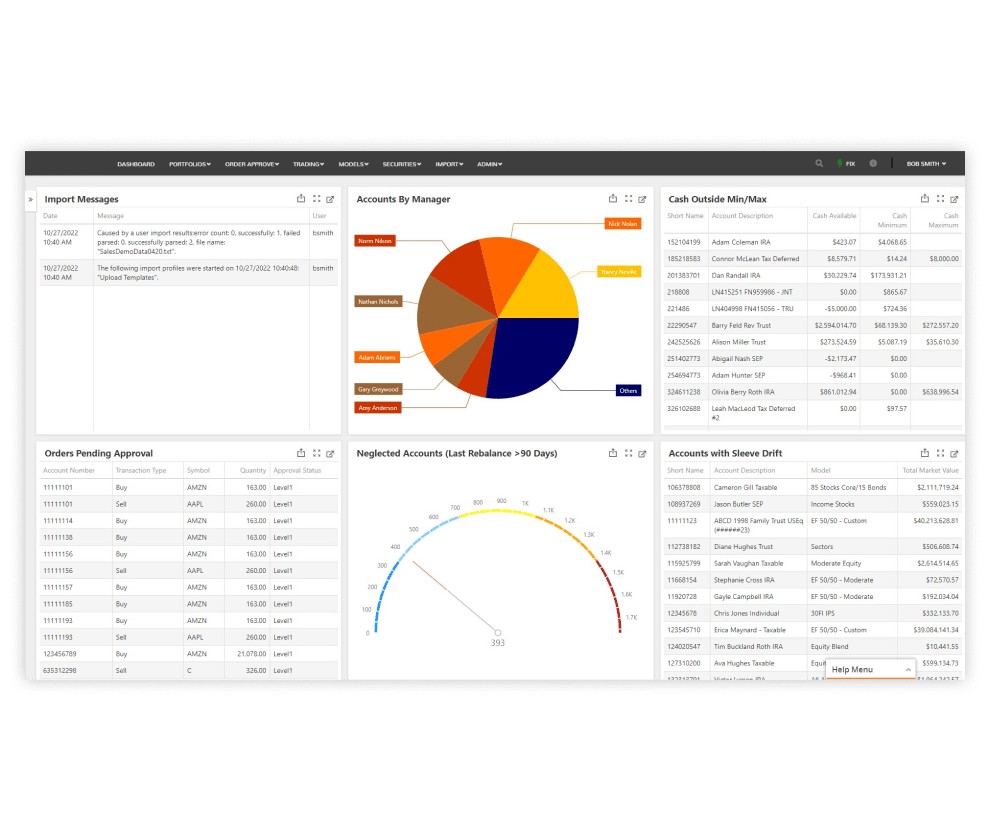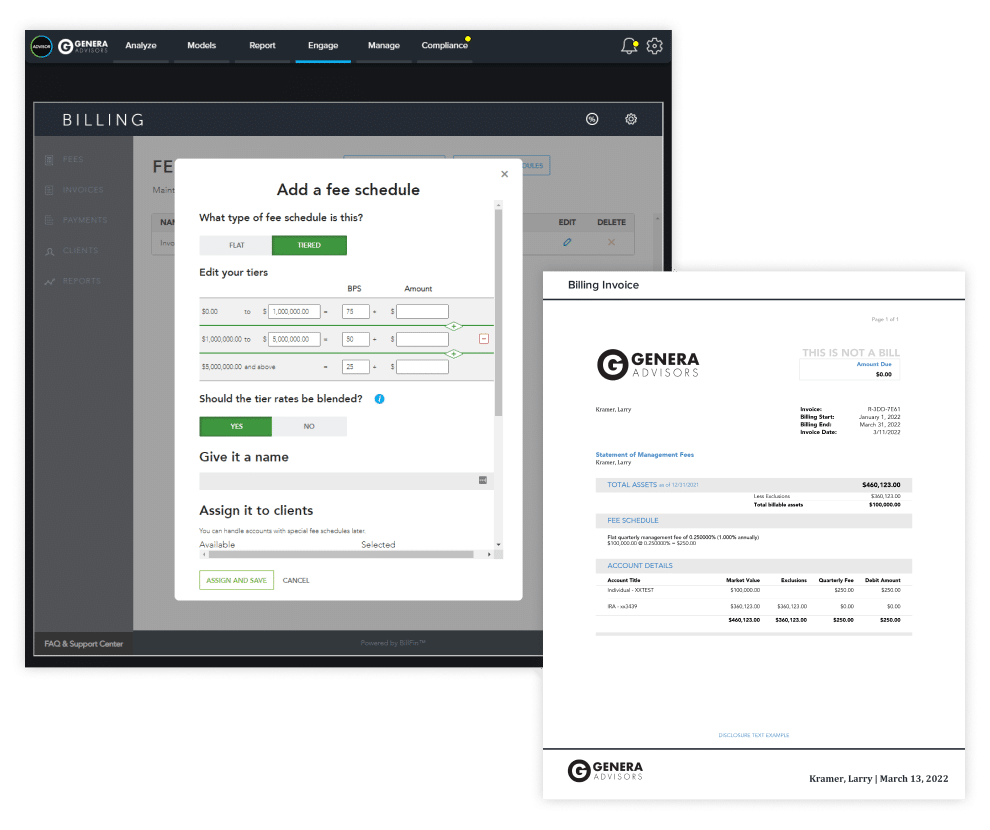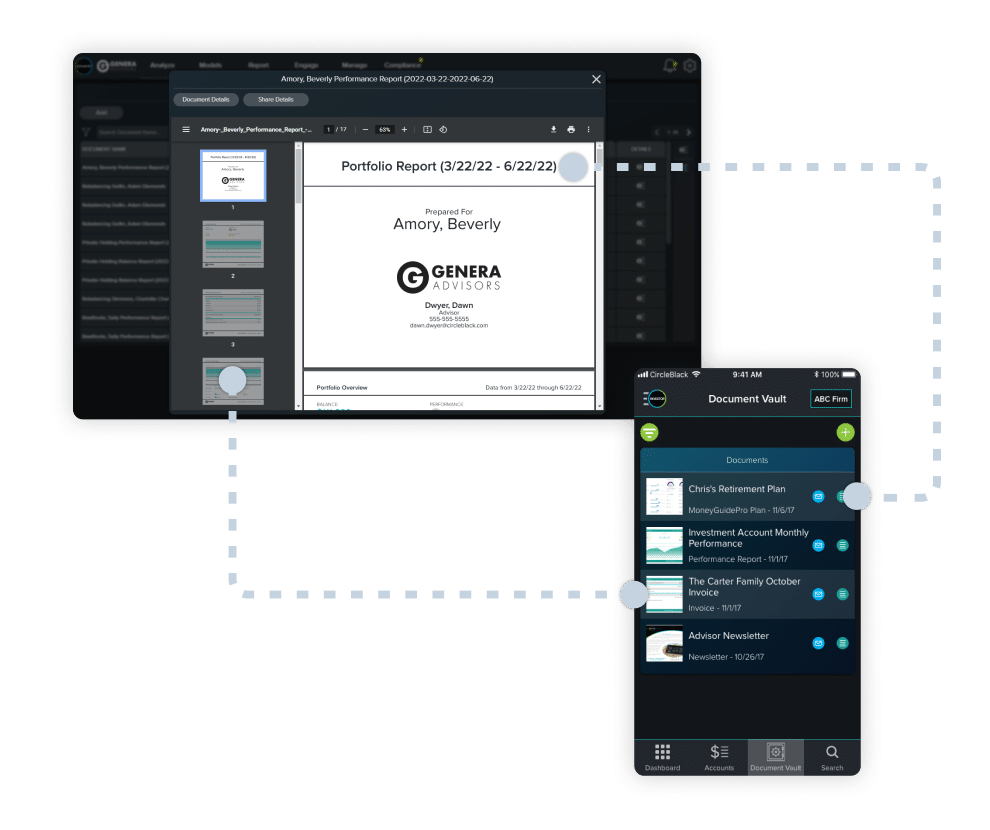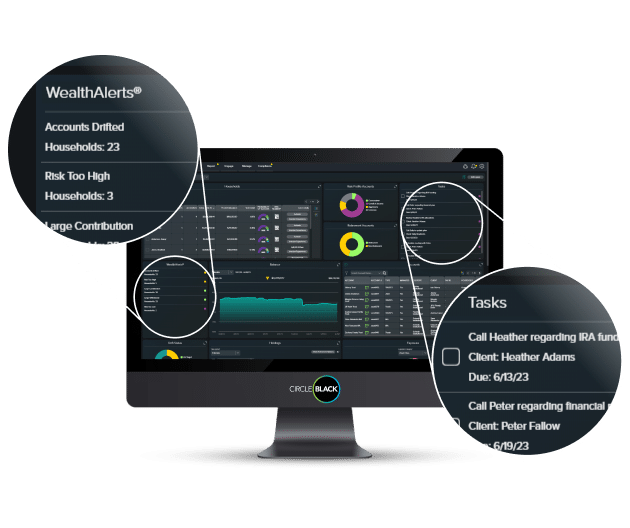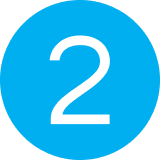 Integrated with the tools you already use
Active integrations with more than a dozen leading vendors
Account data & documents automatically sync'd across platforms
Dynamic tiles display key stats from partner tools within platform
Single-sign-on to household-specific pages across your tools
Native-like CRM experience with Redtail & Wealthbox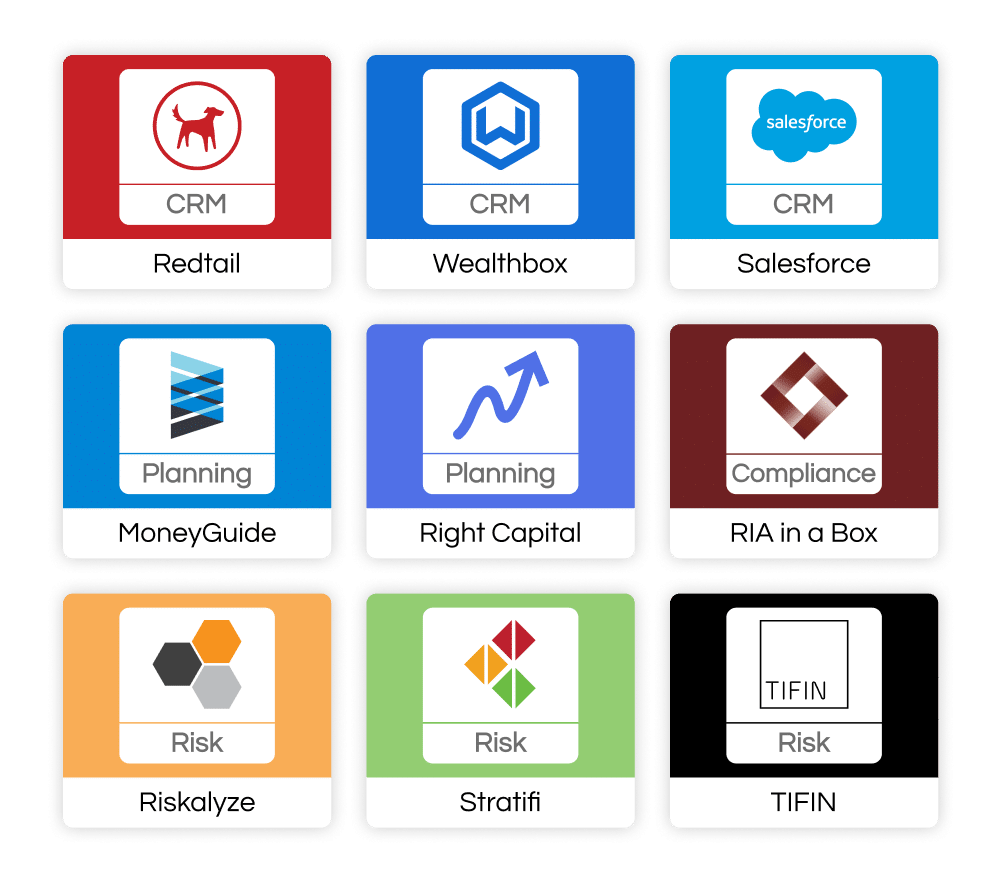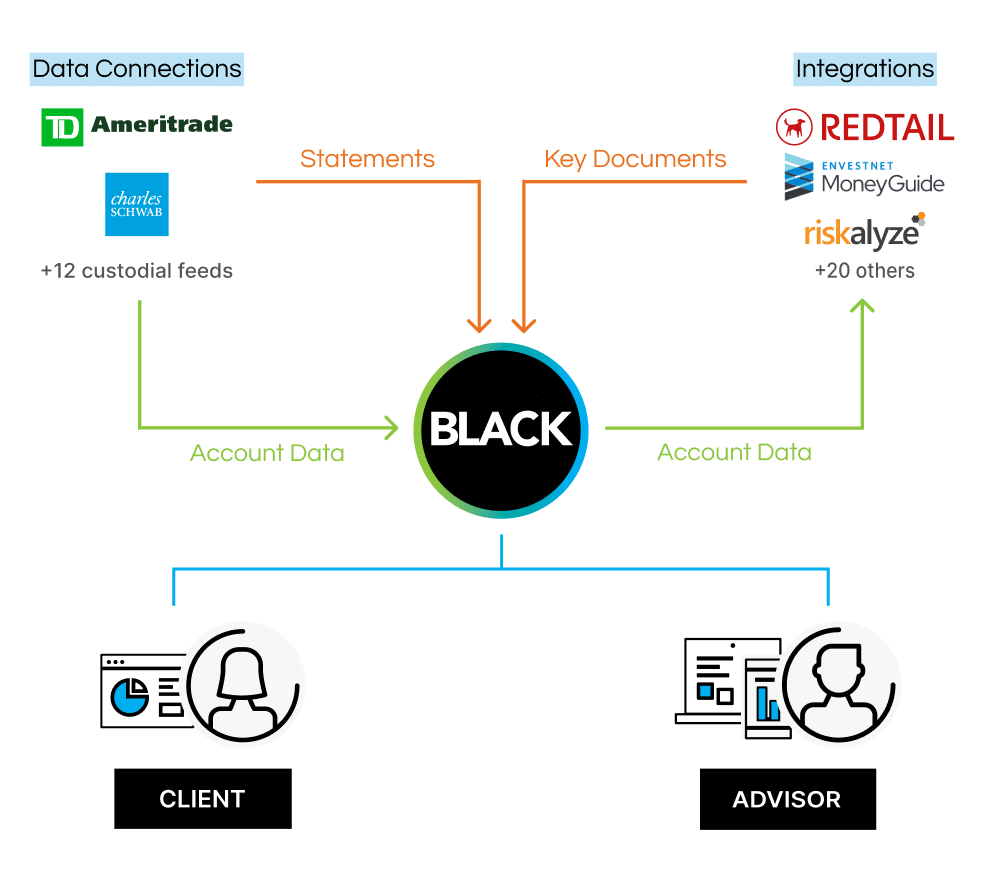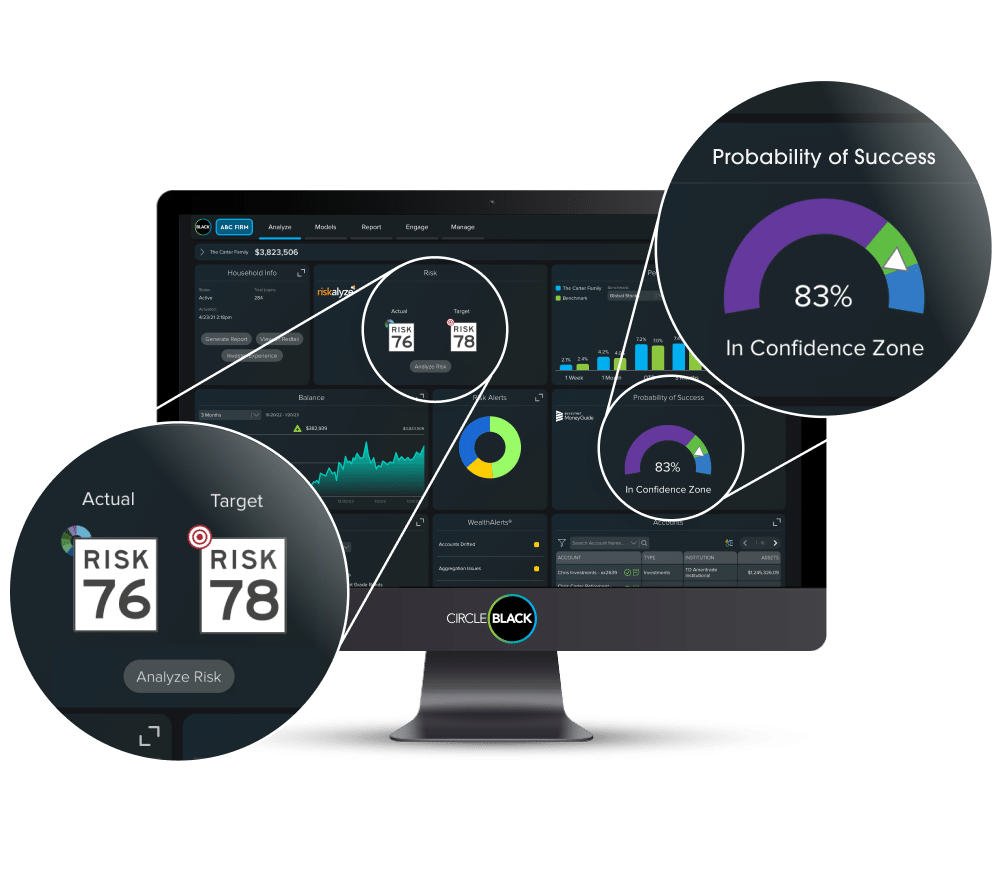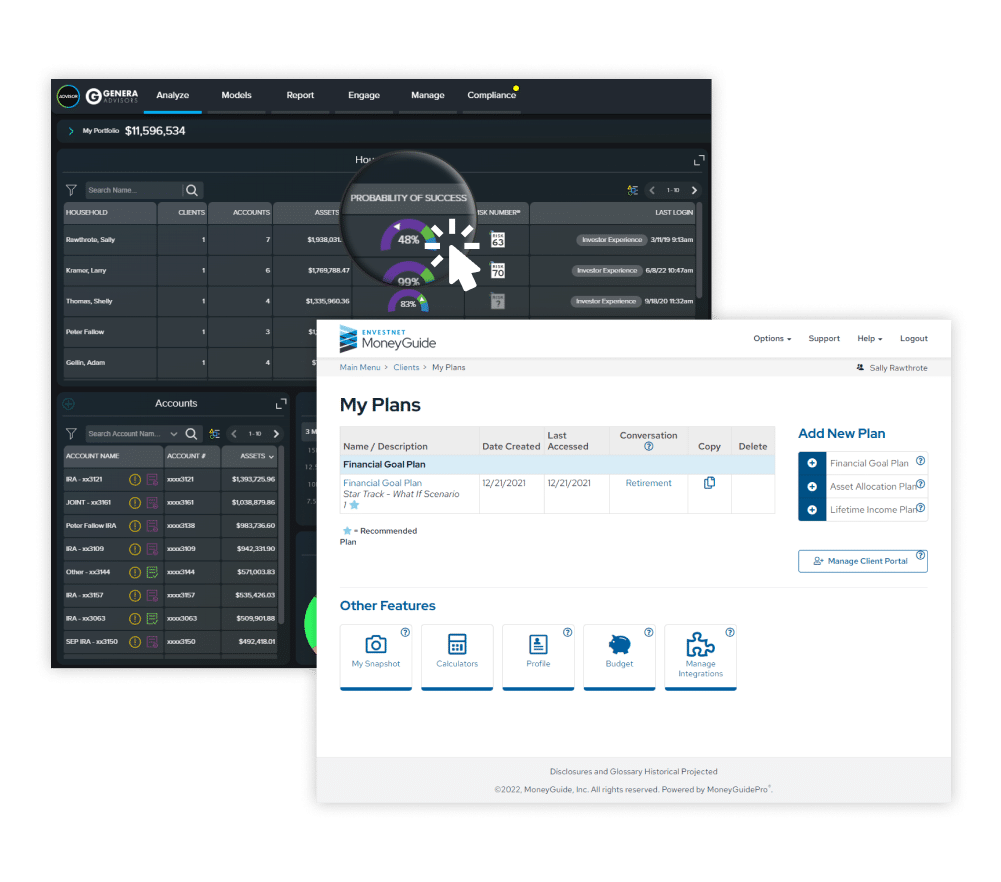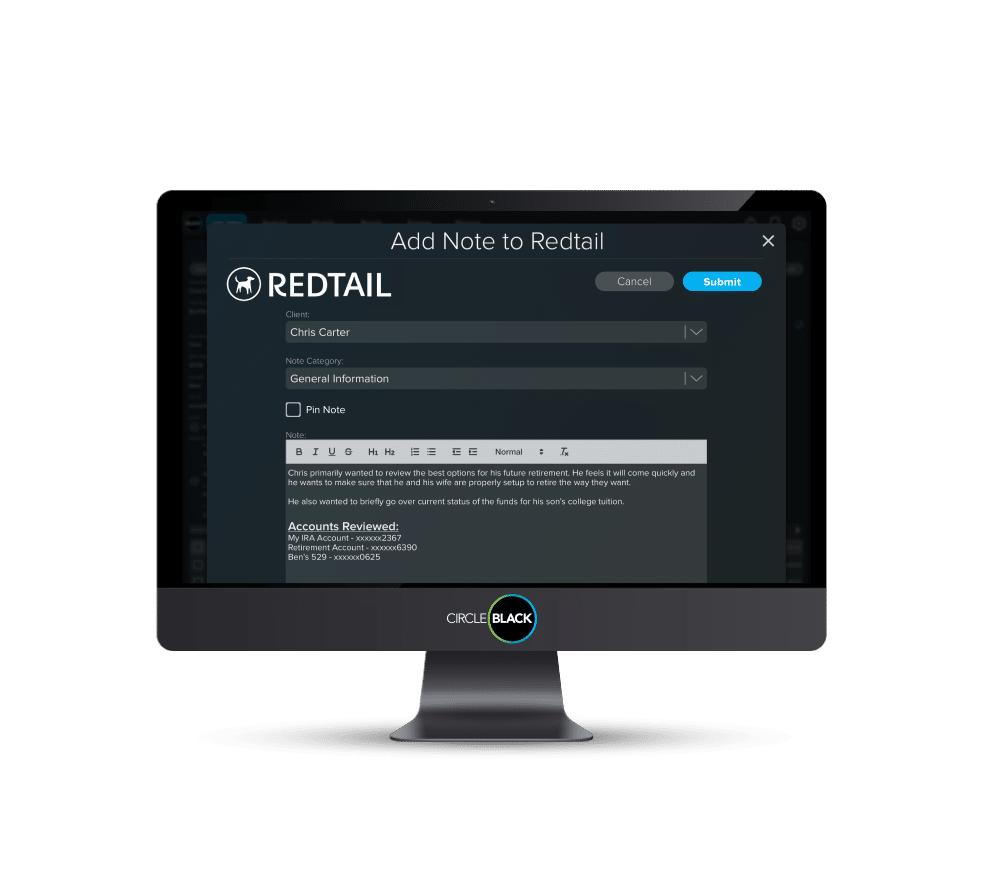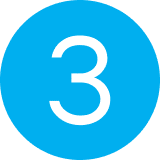 With an exceptional client experience
Modern and intuitive UI that sets you apart
Consolidate custodial, held away, & partner tool data
Dynamic tiles displaying key household, account, & holdings data
Select & configure tiles that are displayed for each client
Branded mobile app published to iOS & Android app stores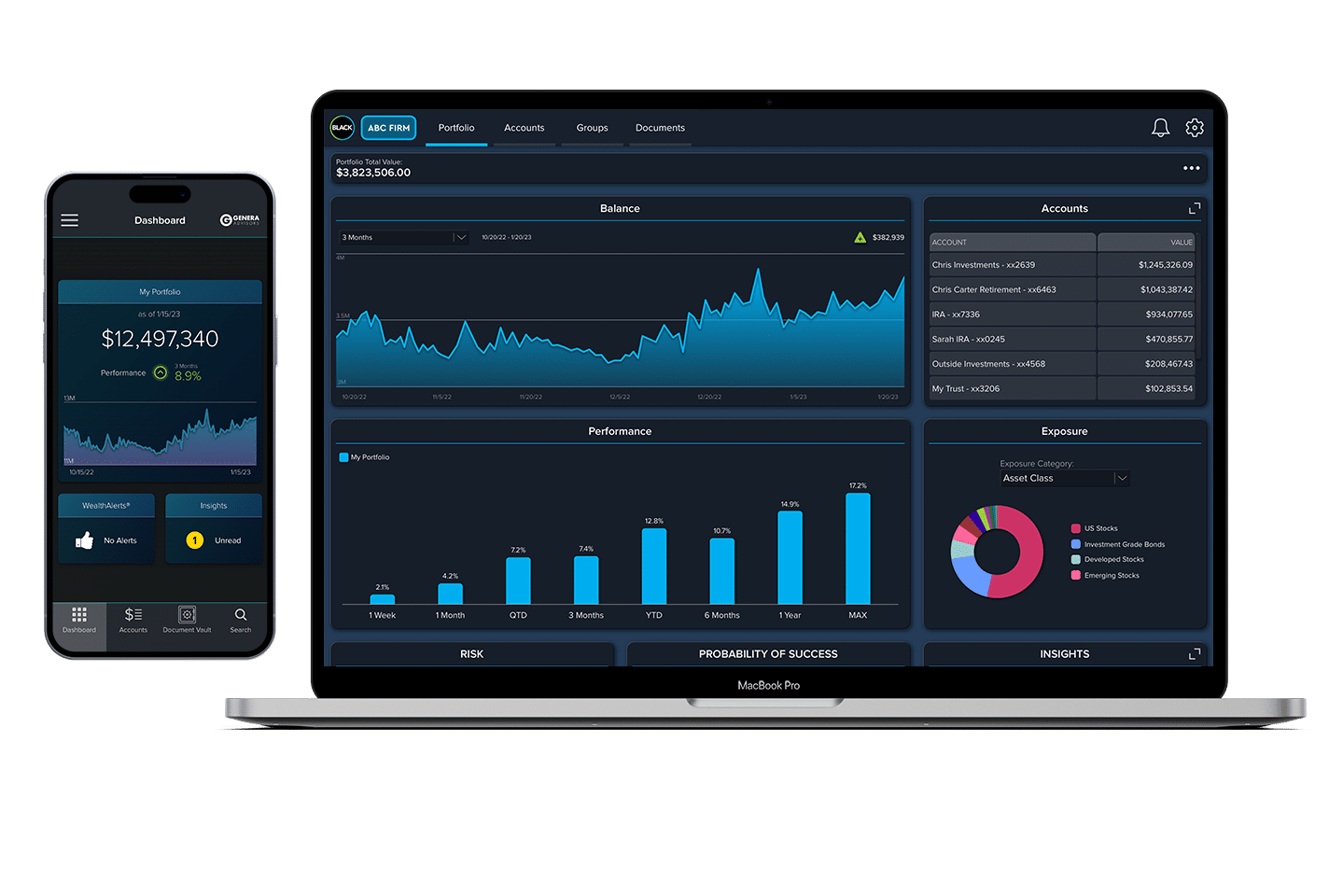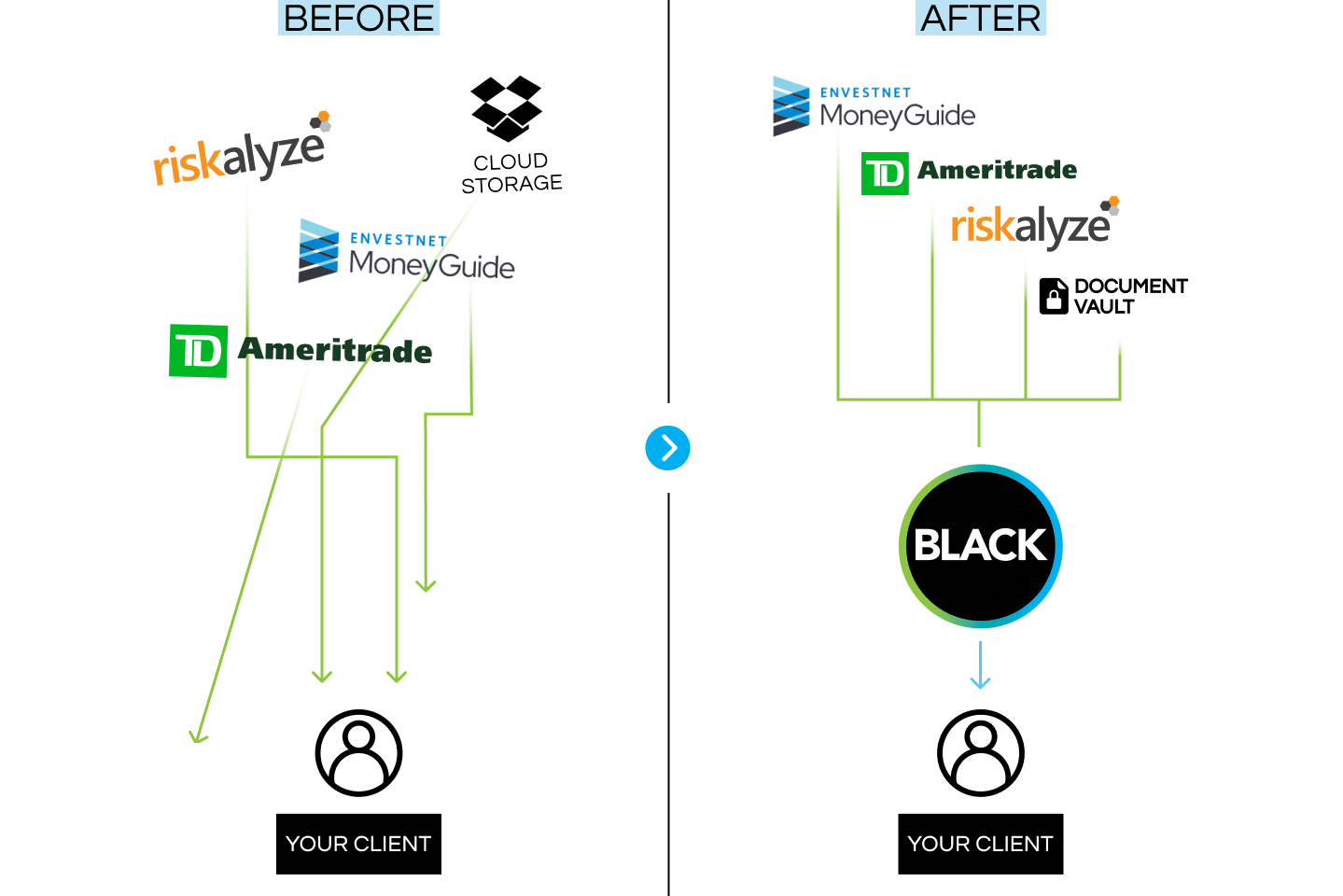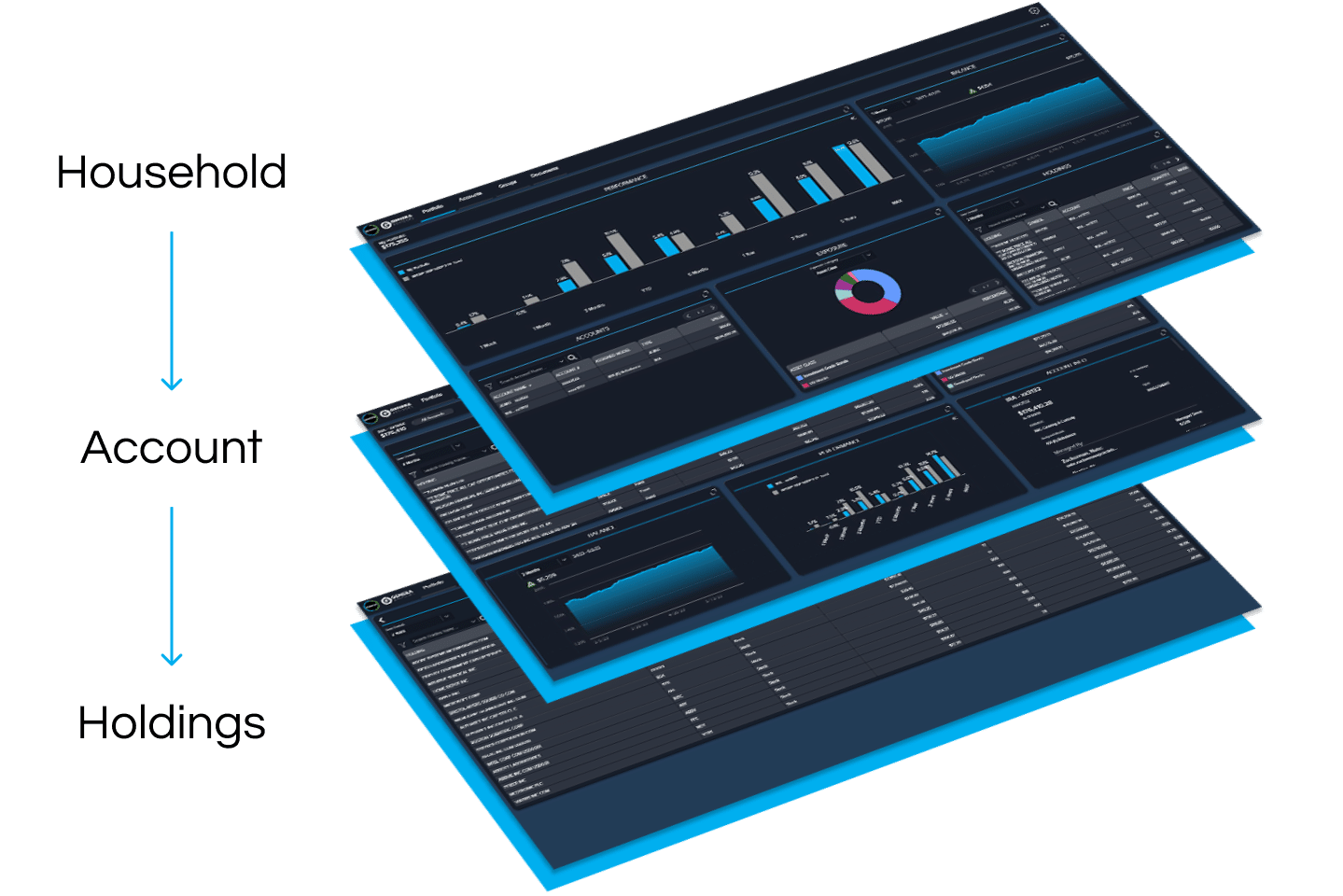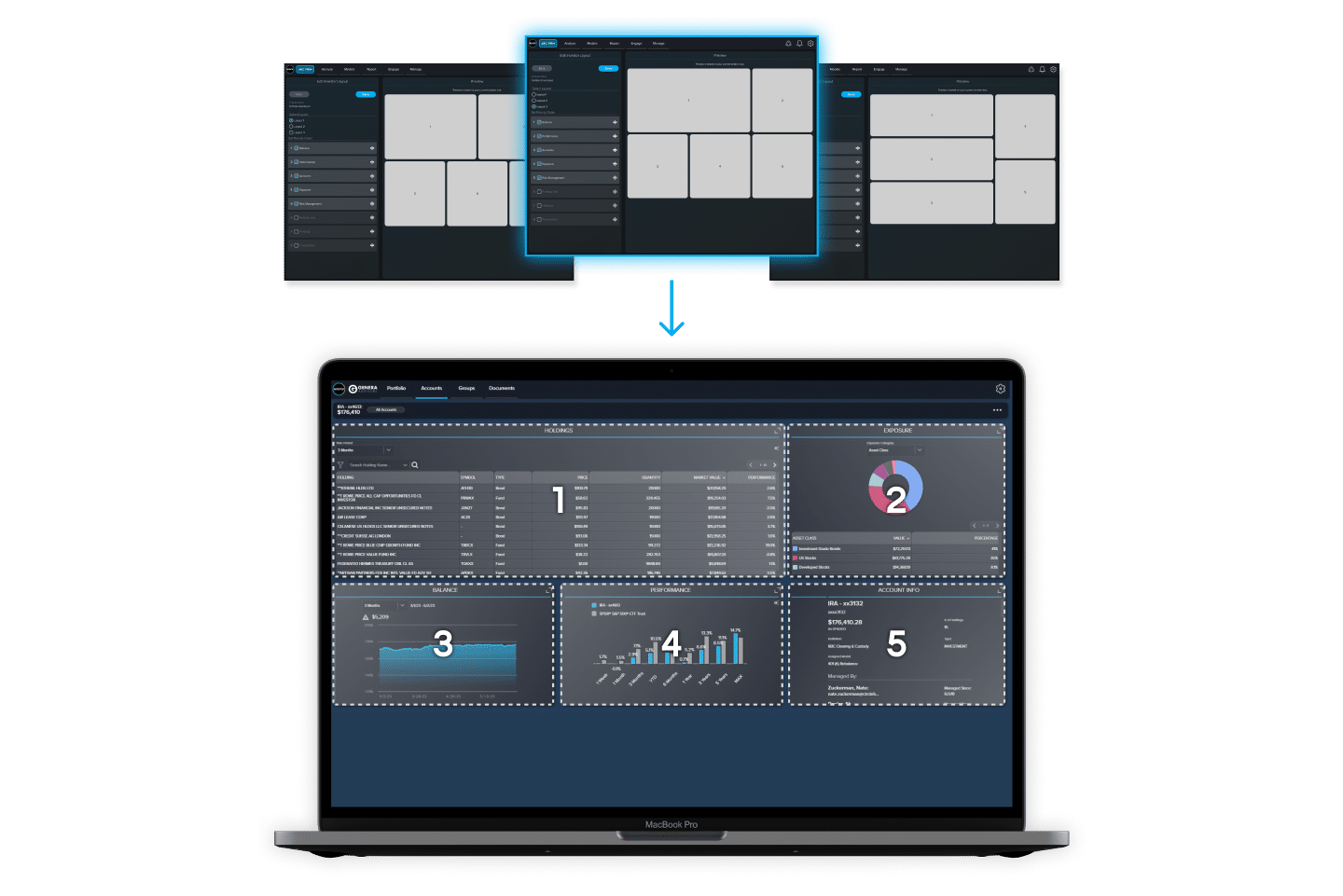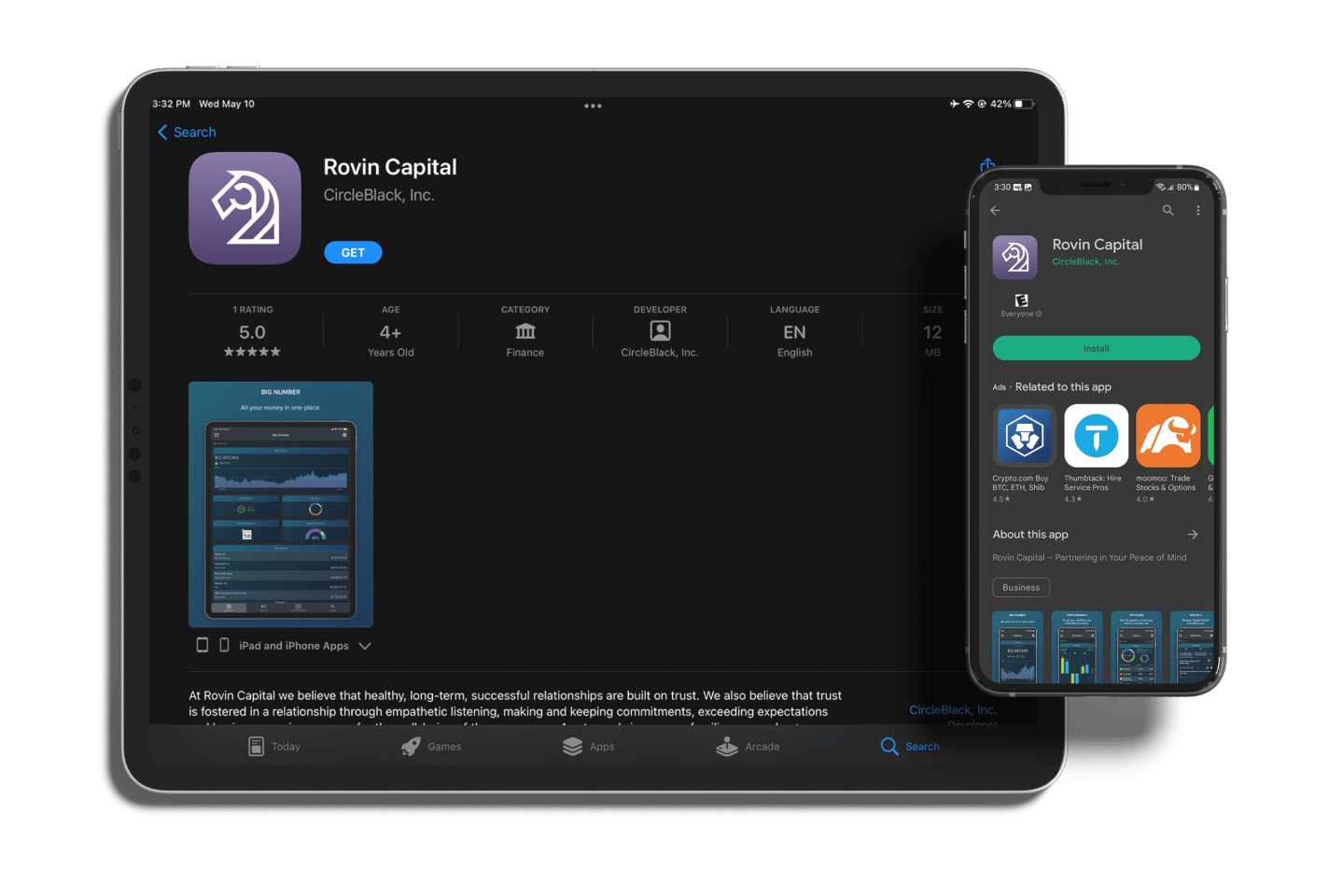 Household summary & account detail
Aggregate overview summary
Activity & performance summary
Holdings by asset class, stock/bond sector, geography
Contributions & withdrawals
Historical & projected income schedule
DWR & TWR, gross & net of fees
Realized & unrealized gains / losses
By security, style, account, household
Account & security exclusions
Custom cover page & themes
Market commentary & disclosures
Deliver via email or doc vault
Easily configurable out-of-box report templates
Easily generated in only a few clicks
Custodial, held-away & manual accounts
Cost basis including tax lots
Include / exclude (un)managed accounts
Sleeves and "model of models"
Tax loss harvesting & asset location
Asset exclusions & equivalencies
Cash management & monitoring
Order management incl. block trades & FIX delivery
Manage equities, ETFs, MFs, options, bonds, & SMAs
Quarterly or monthly periods
Advance or arrears structure
Firm & household level rules
Custom exclusions & overrides
Embedded reporting & analytics
Fee splitting via payouts
Single hub to access capabilities & integrations
Intuitive & dynamic tile-based experience
Firm-level tiles to monitor key practice indicators
Easily drill into client, account, & holdings data
Receive proactive alerts to major activities
Embedded Redtail & Wealthbox CRM functionality
Integration-centric open architecture
Account data automatically sync'd across partner tools
Single-sign-on to household-specific pages within tools
Key partner information integrated into tiles & reports
Native-like CRM functionality with Redtail & Wealthbox
Integrations with more than a dozen leading vendors
Configurable tiles & widgets
Branded iOS/Android mobile app
Share & collect documents
Connect held-away accounts
Orion
Working with CircleBlack is
Easy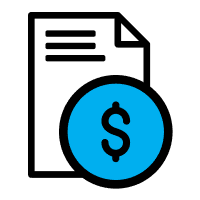 Clear & transparent pricing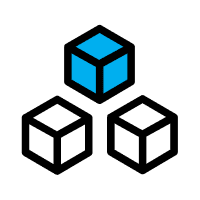 Only pay for the capabilities you need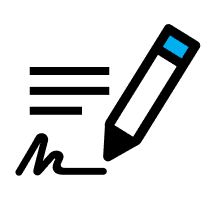 Straightforward 1-year contract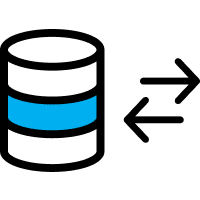 Includes onboarding support & data migration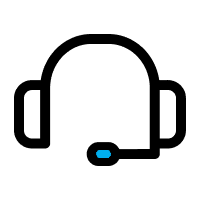 On-shore customer success team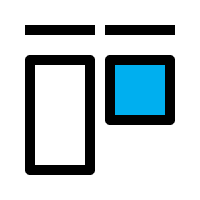 Publicly available product roadmap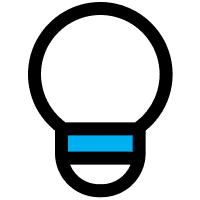 Submit & vote on features & ideas
Simplify your reporting experience
"Our previous all-in-one vendor offered too many reporting capabilities that we never used and were overpaying for, and the reports themselves looked outdated. The experience with CircleBlack is so much simpler and the reports look better – we're really pleased we switched"
- Dani Mutz, Cross State Financial
Only pay for what you need
"Our prior all-in-one vendor bundled their CRM and planning tools into the price we paid, even though we already used Wealthbox and Right Capital. We wanted a partner who let us use the tools we prefer and that focused on making those tools work well together – CircleBlack is that vendor, and we're happy we made the switch"
- C. Laughton, Diversified Capital
Gain deeper client insights
"Before CircleBlack, I had no visibility into my clients' held away investment accounts like 401ks and other brokerage accounts. Now this information is right at my fingertips, giving me confidence I'm seeing the whole picture and delivering the right advice"
Commitment to customer service
"We switched to CircleBlack not just for its superior technology but also for its exceptional customer service. Unlike our previous vendor, CircleBlack's Client Success team goes above and beyond to address our needs promptly and efficiently. Their dedication to client satisfaction sets them apart."
- Eric Pierce, Rovin Capital
Simple, transparent pricing model
Starting at
$500/mo
(for up to 200 account connections. $30 per year for each additional)
Advisor dashboard

Client portal & mobile app

Performance reporting

Billing

Document vault

Functional integrations with CRM, planning, & risk tools

Direct connections to custodial & held away accounts
Starting at
$850/mo
(for up to 200 account connections. $50 per year for each additional)
Everything in Basic plus trading & rebalancing functionality:
Model-based rebalancing

Single security trading

Sleeves and "model of models"

Tax loss harvesting & asset location

Asset exclusions & equivalencies

Cash management & monitoring

Order management incl. block trades & FIX delivery

Manage equities, ETFs, MFs, options, bonds, & SMAs
Ready to try CircleBlack?
See how we can help you simplify your daily tasks, delight your customers, and grow your practice.
CircleBlack currently supports: